Funeral Flowers
Funeral Sympathy Flowers from FlowerBell...Next Day Flower Delivery.


A funeral for a dear family member, loved one or a friend can be difficult, funeral/sympathy flowers from can help begin the healing process. Funeral flowers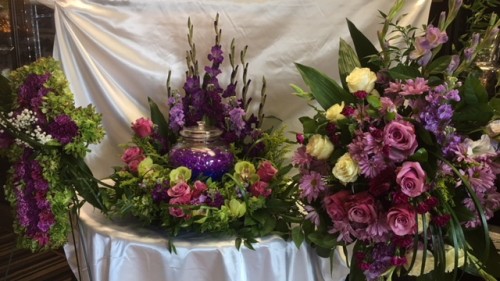 provide the opportunity to express how much the departed means to you.
We create each arrangement with gentle care and respect. We custom create to honor and give tribute to their accomplishments.


Celebrate the life of your loved one with one of the beautiful funeral flower arrangements found here such as: Classic Remembrance Urn, Mixed Flowers Sympathy Tribute or one of our standing sprays.
We honor the families of the fallen heroes - military members, veterans, law enforcements,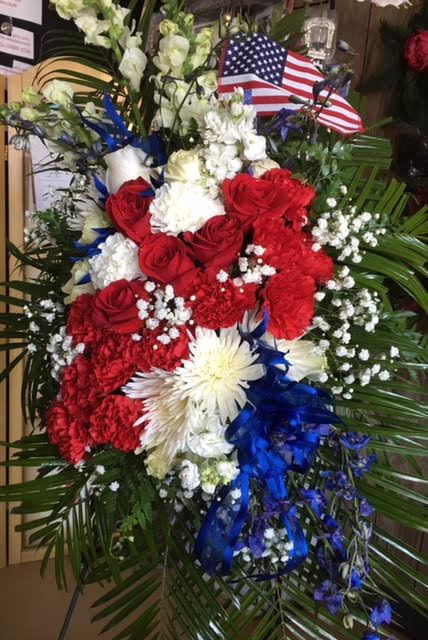 education professionals, fire fighters and medical professionals with Package Discounts, Free Mini Flags and Free Personalized Sash with Sympathy/Funeral flower orders. Available upon request.
FlowerBell Funeral/Sympathy Package.... Please call us at (775) 762-3053 for next day delivery.
Funeral Homes in Our Delivery Area:

| Name | Address | Phone |
| --- | --- | --- |
| Affinity Burial & Cremation | 253 E Arroyo St Reno, NV. 89502 | (775) 322-9200 |
| La Paloma Cremation & Funeral Services | 5301 Longley Lane, E-180 Reno, NV. 89511 | (775) 827-3700 |
| Mountain View Mortuary | 425 Stoker Ave Reno, NV. 89503 | (775) 788-2199 |
| Northern Nevada Memorial Cremation & Burial Scty | 10101 S Virginia Street Reno, NV. 89511 | (775) 322-2772 |
| O'brien Rogers & Crosby Funeral Home | 600 W 2nd St Reno, NV. 89503 | (775) 323-6191 |
| Ross Burke & Knobel Funeral Home | 2155 Kietzke Ln Reno, NV. 89502 | (775) 323-4154 |
| Simple Cremation | 1547 S. Virginia St. #2 Reno, NV. 89502 | (775) 324-3720 |
| Walton's Sierra Chapel | 875 W Second Street Reno, NV. 89503 | (775) 323-7189 |
| John Sparks Memorial Cremation | 644 Pyramid Way Sparks, NV. 89431 | (775) 331-1112 |
| Nevada Custom Urn & Casket Emporium | 50 East Devere Way Sparks, NV. 89431 | (775) 355-9444 |
| Ross Burke & Knobel Mortuaries | 1538 C St Sparks, NV. 89431 | (775) 359-0440 |
| Walton's | 1745 Sullivan Ln Sparks, NV. 89431 | (775) 359-2210 |